THE BRAND
SINCE THE BEGINNING OF ATYPYK IN 1999,
JEAN SÉBASTIEN IDES & IVAN DUVAL HAVE BUILT A JOYFULLY IMAGINATIVE COLLECTION OF DAILY OBJECTS WITH A TWIST.
HUMOR, PLAYFULNESS, CLEVERNESS, THE FUTURE BEING A MERE EXTENSION OF THE PAST,
ATYPYK TRIES NOT TO THINK OF OBJECTS AS ORDINARY OBJECTS BUT RATHER THINKS ABOUT THE OBJECT OF THE OBJECT.
THIS IS ATYPYK'S SIGNATURE : DESIGN IS NOT AN END BUT A MEANS TO STIMULATE
THE CREATIVE RELATIONSHIP THAT WE HAVE WITH OBJECTS IN OUR DAILY LIFE.
A PROCESS THAT REQUIRES THE USER'S IMAGINATION AND PARTICIPATION,
AND WHERE MEANING COMES BEFORE PURE ESTHETICS.
THE DUO
IVAN DUVAL
1967 NOT MY CHOICE, BUT FRANCE IS A GOOD PLACE TO BE BORN. ONLY CHILD.
1970′S GET SOME PICTURES OF ME WITH STRANGE ELEPHANT FEET TROUSERS.
1974 FIGHT HARD TO WIN A GOLD MEDAL PRACTICING JUDO (YELLOW BELT)
1982 ASKS FOR A CAMERA, GET INTO A PHOTOGRAPHER CLUB.
1983 LISTEN RICHARD GOTAINER ALL DAY LONG.
1986 GET INTO ADVERTISING SCHOOL.
1988 WORKS IN SMALL ADVERTISING AGENCY.
1988 MEETS JEAN SÉBASTIEN.
1989 FIRST COLLABORATION WITH JEAN SÉBASTIEN, MAKES OBJECTS WITH AIRPLANE PARTS.
1989 FIREMAN FOR 1 YEAR
1990 SPENDS 3 MONTHS IN NEW YORK, DOING EVERYTHING AND NOTHING.
1991 MEETS LOVE.
1992 WORKS IN BIG ADVERTISING AGENCY. FINALLY.
1997 FIRST AND LAST EXHIBITION AS A PAINTER.
1999 QUITS ADVERTISING.
1999 STARTS ATYPYK.
1999 DAD FOR THE FIRST TIME. TWO LITTLE BOYS (TWINS).
2000 STARTS ATYPYK.
2001 STARTS ATYPYK.
2002 STARTS ATYPYK.
2003 STARTS ATYPYK.
2003 STARTS ATYPYK.
2005 STARTS ATYPYK.
2006 STARTS ATYPYK.
2007 STARTS ATYPYK.
2008 STARTS ATYPYK.
2009 STARTS ATYPYK.
2010 STARTS ATYPYK.
2011 STARTS ATYPYK.
2012 STARTS ATYPYK.
2013 STARTS ATYPYK.
2014 STARTS ATYPYK.
2015 STARTS ATYPYK.
2016 STARTS ATYPYK.
2017 STARTS ATYPYK.
2018 STARTS ATYPYK.
...

JEAN SÉBASTIEN IDES
1968 BORN, ALMOST IN 69.
1970 REFUSES TO WALK.
1971 WALKS (FINALLY) AND SAYS "MUMMY".
1973 EXPERIENCES BEING SPANKED AT THE FIRST DAY OF PRIMARY SCHOOL.
1974 READS AND WRITES BUT CAN'T STAND SCHOOL.
1975 FALLS IN LOVE WITH PRISCILLIA.
1976 WINS ALL THE MARBLES IN THE SCHOOL YARD.
1978 TOO OUT OF TUNE TO SING AT SONG LESSONS!
1984 SMOKES MY FIRST CIGARETTE. HATES WINE.
1985 EVERYBODY'S TELLING ME THAT I'M NEVER GONNA MAKE IT IN LIFE. I BELIEVE IT.
1987 LEARNS, DRAWS AND EXPERIMENTS A LOT.
1989 ENTER A FINE ARTS SCHOOL. DRAWS COMICS. LIKES WINE. FINALLY.
1990 ENTERS A DESIGN SCHOOL. WORK. PARTY. WORK. PARTY. WORK. PARTY.
1991 WORK. PARTY. WORK. PARTY. WORK. PARTY. WORK. WORK.
1992 RESTS
1993 WORKS DAY AND NIGHT, EARNS NOTHING.
1996 SABBATICAL YEAR IN OSLO.
1998 SINGLE.
1999 SINGLE.
2000 STILL BEING SINGLE. BUT READY TO MINGLE.
2001 RETURNS TO PARIS. ATYPYK. ATYPYK. ATYPYK. AND ATYPYK.
2004 GET MORE AND MORE PASSIONATED BY VINTAGE BICYCLES.
2008 DOESN'T FEEL MIDLIFE CRISIS.
2009 LIVES ON A COACH.
2010 FOUND A PLACE TO SLEEP.
2012 "REPARES" FROM A HEAVY BIKE CRASH.
2013 FALL FINALY IN LOVE WITH A WONDERFUL WOMAN, GABRIELLE.
2014 BUILT MY NEW HOME IN PARIS
2015 BECOMES FATHER FOR THE FIRST TIME. FANTASTIC!
2016 TWO SUPERPOWERFUL ANGELS COMES TO HELP ATYPYK (THANKS SANDRINE & AGNES).
2017 LAUNCH OF IDESIDEAS.COM, SHOWS VERY PERSONAL ART PROJECTS.
2018 TURNS 50 YEARS OLD, FEELS YOUNGER THAN EVER.  


IMPORTANT FACTS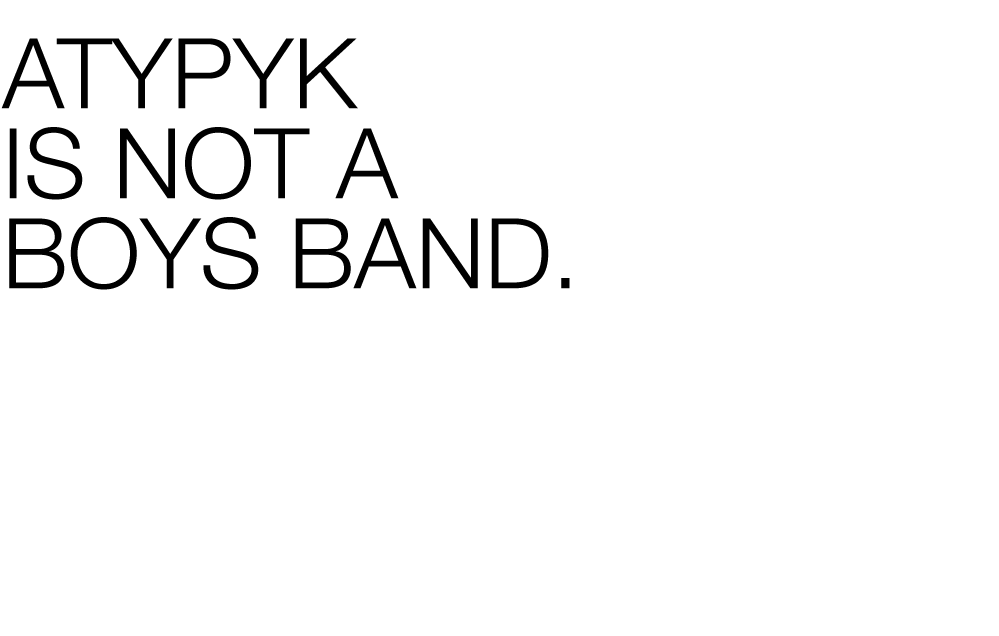 A COLLECTION OF PRODUCTS TO :